Whether you are looking at how best to organise your estate, making a will or dealing with the death of a loved one, our wills & estate team are on hand to guide you with their tailored, expert advice and sensitivity.
Wills & Estate Work
We offer a wide range of services including:
Will advice and drafting
Obtaining probate and administering estates*
Inheritance tax planning
Care home fees advice
Trusts advice and drafting
Fixed fees are offered for some of our services so you know exactly how much you will be paying.
We are delighted to be an accredited member of the Law Society's Wills and Inheritance Quality Scheme (WIQS). This shows that we follow best practice procedures to meet the highest standards of technical expertise and client service in providing tailored wills and probate advice to consumers.
1. We will not pressure you into buying more complex advice that is not in your best interests.
2. Our dedicated wills and probate service is tailored to your needs. We will explain the process, options, costs and likely timescales.
3. We will keep you up-to-date using your preferred method of communication.
4. Accredited solicitors and other staff complete mandatory training on the WIQS standard and show compliance through annual re-accreditation and ongoing enforcement checks by the Law Society.
Check that we are WIQS accredited by searching for us on the Law Society's Find a Solicitor website: www.lawsociety.org.uk/findasolicitor.
*Please download the document below for further information regarding costs and the process.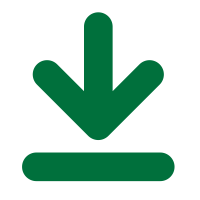 Probate.pdf
Any Questions?
The best way to find out how we can help you is to talk to one of our team.
Call us today on 01302 327257 or use our enquiry form and we'll get back to you.
Criminal Law 24 hour emergency number 07927 338920.