A long established firm of Doncaster solicitors, we pride ourselves on offering a wide range of professional legal services to individuals, families and businesses.
FREE Family Law clinic every Thursday afternoon

Mr Grainger and associates are highly professional, compassionate and alleviate the stress of dealing with many legal issues.


We would not hesitate to recommend Grainger Appleyard.


Excellent service - clear and easy to understand.


Knowledgeable and helpful staff. Very friendly and professional at all times.


Excellent service: polite, friendly, very professional, thorough, very easy to get hold of.


We found that all staff and contacts were very helpful and made sure that we understood the procedures involved.

Welcome to Grainger Appleyard
Founded in 1986. The firm operates from our offices in Doncaster and Tickhill and provides clients with a range of legal services. The firm works hard to maintain a reputation for being approachable and reliable. We provide clients throughout South Yorkshire and beyond with high quality legal support.
We understand concerns over legal costs and will always advise you on the most cost effective way of funding your case. We offer various arrangements such as:
Private Funding
This is where you fund part or all of the case privately yourself and are liable for your solicitor's fees, irrespective of the outcome of your case. We offer reasonable hourly rates that continue to be seen by our clients as highly competitive.
No win – no fee agreements
This means if you lose your case, you do not pay our fees. If you win, your legal fees are based on a percentage of the damages awarded to you. With this No Win - No Fee type agreement, you do not have to pay any fees up-front to take your case to a court or tribunal.
Legal expenses insurance
It is always useful to check your household or other insurance policies as you could have legal expenses cover. This means your insurance company might pay the legal fees involved in taking your case to a court or tribunal.
Fixed fees
In some cases we may also be prepared to deal with your case by way of a fixed fee.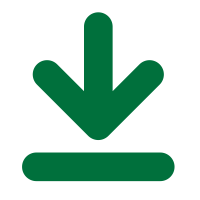 Conveyancing Fees and Processes 1.pdf
Any Questions?
The best way to find out how we can help you is to talk to one of our team.
Call us today on 01302 327257 or use our enquiry form and we'll get back to you.
Criminal Law 24 hour emergency number 07927 338920.