We cover all aspects of Criminal Law, from minor road traffic offences to matters carrying a life sentence.
Criminal Law
Representing clients throughout South Yorkshire and neighbouring counties, Grainger Appleyard cover all aspects of Criminal Law - from minor road traffic offences to matters carrying a life sentence. With access to a network of agents we can offer representation almost anywhere in England and Wales – normally within 45 minutes of receiving instructions.
It is in your best interest to seek legal advice before saying anything to the Police or other investigating/prosecuting authorities, and we can advise and represent you:
At interviews, under caution at a Police Station or elsewhere
If you are being prosecuted in the Magistrates' Court or Crown Court and/or in appeal proceedings
Our emergency 24-hour telephone number offers you round the clock access to high quality legal advice. Call 07927 338920 for advice out of hours.
Legal Aid
We have contracts with the Legal Aid Agency and can offer Legal Aid funding to any client who qualifies. We offer a free half hour interview to assess your eligibility – call us on 01302 327257 to find out more.
Private Costs
If, following an assessment of your means, you are not eligible for Legal Aid we would be happy to discuss with you private costs of your case.
This can be done on an hourly rate or for certain types of cases we may be able to offer you a fixed fee.
We have a pricing structure in place for summary only road traffic cases (i.e. careless driving, drink driving, speeding). Please see the document below.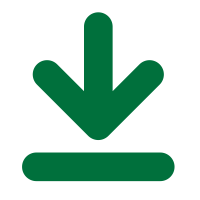 Summary only motoring offence.pdf
Any Questions?
The best way to find out how we can help you is to talk to one of our team.
Call us today on 01302 327257 or use our enquiry form and we'll get back to you.
Criminal Law 24 hour emergency number 07927 338920.